Tag: resiste
by Incertezza Assoluta on Feb.26, 2017, under Album, Graphics, Home, Lyrics, Music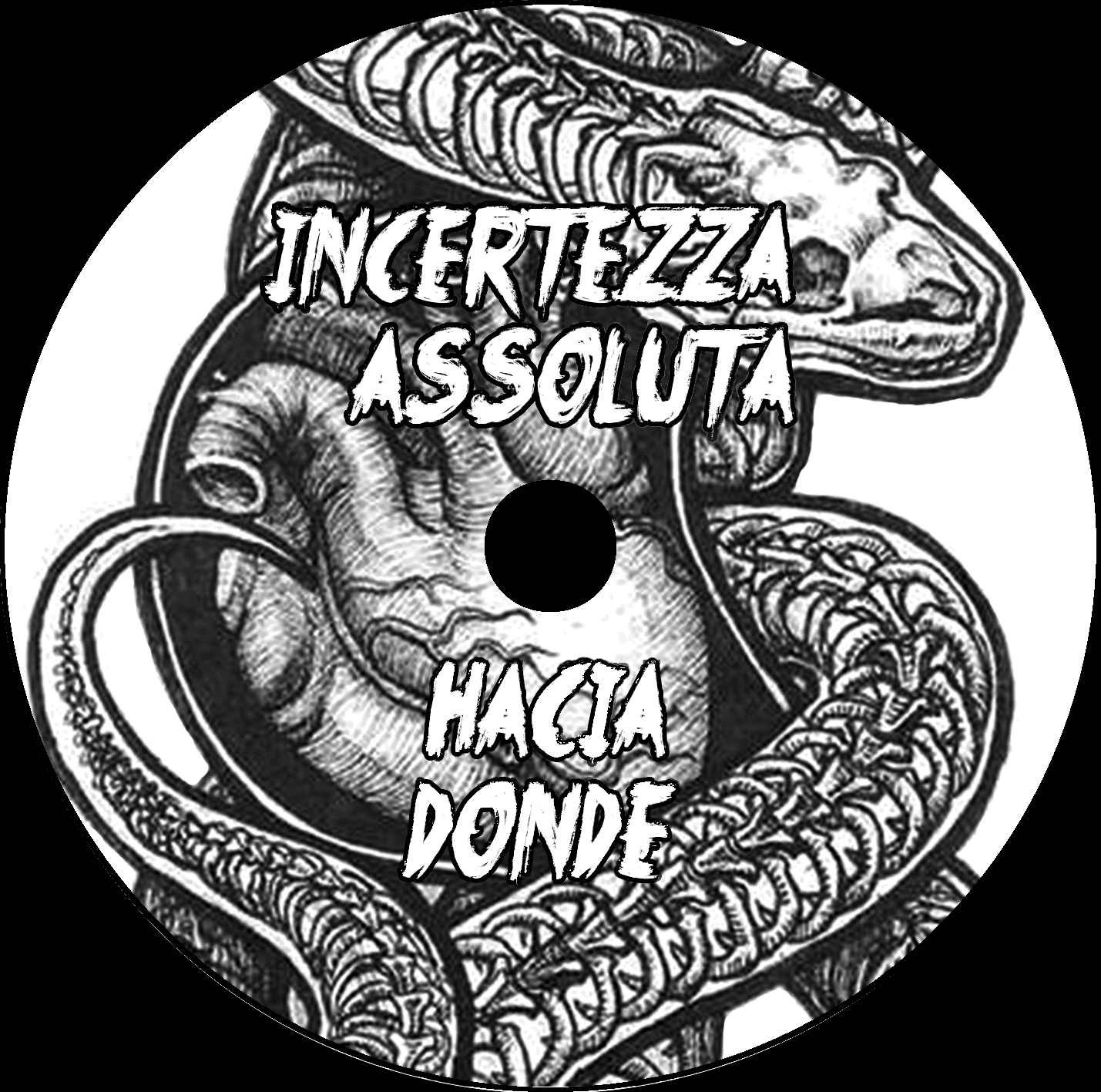 We proudly announce the final release of Hacia Donde!
You can find all the graphics for DIY printing in this post (CD, front, back and inside jewel-case), as well as on the producer website. If you need .tiff or original graphics (made in GIMP), just write an e-mail to resiste @ squat . net.
The jewel-case version which you can buy on this website have an inside poster with the print of the snake on the back and the pack contains also two stickers.
T-shirts with the screen-print are available through the distri of Resiste!
Thanks a lot to Resiste! (https://resiste.squat.net/) for the graphics, production and distribution of Hacia Donde.
All the contents are made under a Creative Commons License CC-BY-SA 4.0.
You can listen and download the full length mp3 high quality album here below or buy the jewelcase edition
01 – Hacia Donde
02 – Tiempo al Tiempo
03 – Valzer de la Matrioska
04 – Misantropia
05 – Despierto
06 – Ali Spezzate
07 – Paranoia Constante
08 – Alcohol
09 – Tutta Uguale
10 – 2 x 5
Comments Off

on The full lenght album Hacia Donde is finally out !
:buy jewelcase, download album, Full lenght album, resiste
more...
by Incertezza Assoluta on Oct.19, 2011, under Concerts, Flyers
Cenador + Concierto + Fiesta
Benefit Caja de Resistencia
Esquina de la Salut

Programa:
* 19:00 PIZZA-Cenador Vegetariano/Vegano Benefit
* 21:00 Concierto Solidario Benefit con:
– Incertezza Assoluta (HC-Prog, KCN)
– Pediculosis (Pink Punk Rock, KCN)
– H.C.C.e.ORWELL (Grind Core, KCN)
– Venganza Inka (Punk, KCN)
– Disidencia Hostil (D-Beat Alteracion, KCN)
– Die Strasse (HardCore, IT)
* 24:00 Fiesta Disfracadxs! hasta las 4:00
* Cocktail Bar
* Video Proyecciones
* Espacio Distri (trae tu distri)(deja el perro en casa)
@ EquipoB, C/ Mare de deu de la Salut, 61
<M> L3 Lesseps, L4 Joannic
Cola't!
Comments Off

on 31-10-2011 – Cenador+Concierto+Fiesta @ EquipoB
:assoluta, benefit, cenador, concierto, equipoB, fiesta, incertezza, resiste
more...